 A boutique agency for media music personnel
adjective
situated in the north, or directed towards or facing the north.
noun
a group of people with a characteristic in common.
It takes a village to make a score.  We are that village.
NBrigade
is a European network of media music professionals; music editors, mixers, engineers, orchestrators, music producers, music supervisors and composers. Between us we have decades of experience covering every area of the music industry; from AAA games to Hollywood movie scores and musicals to primetime live television, platinum selling albums and world touring shows. We provide a host of technical and artistic services; anything from finding the right person to fill a specific role in a production up to a complete music team that will deliver a world class score from start to finish.
We supply music services for every part of a film or television production; either in support of the composer or as part of the sound department, with solutions for all scales of productions and budgets. We can provide music editors; whether to work on temp score, provide on-set playback or for the whole post production and mix process. Our engineers can facilitate every aspect of music production, recording and mixing, and we have vast experience undertaking the process of preparing for and recording an orchestral score. During the composition process we can help with project management, provide composer assistants and we have a wealth of experience with studio technical support. We can also connect you to our large network of some of Europe's best composers and can help facilitate any other part of the process through our long standing relationships with arrangers, conductors, recording studios, musicians, post production facilities, and music supervisors.
We also specialise in music for games. All our services are available to games studios; either aiding or consulting for an in-house music team or we can partner with an audio department and provide a complete music package tailored to any budget. We can help supply any or all members of a team; including all aspects of music creation / production, project management and implementation, and we can deliver any required marketing assets and any further ongoing support. Should the project have any other audio needs we can connect you with our extensive network of game audio specialists.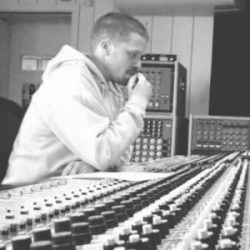 Magnus Walterstad
Co-Founder / Audio Director
With a long and storied history of working with music production, sound design, video production and game development, Magnus has worked on over a dozen AAA game titles and supervised many games with independent studios over the course of 25 years.
He has produced acclaimed original soundtracks and theme songs and is routinely valued for his ability to unfold an idea, from concept creation to implemented final game content, whilst maintaining the vision of studio and composer.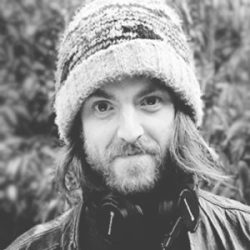 Dave Jewerén Moore
Co-Founder / Mixer / Music Editor
Dave has spent the last 15+ years as a recording and mix engineer and music editor, formally in London studios and eventually specialising in music to picture and developing close working relationships with many high profile composers across Europe.
He is often found providing the link between creative teams and the complex requirements of post sound departments be it films or tv drama, live music shows or computer games.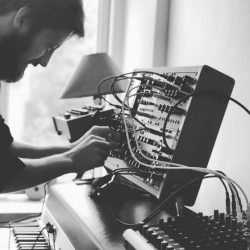 Andreas Hald
Composer / Music Editor
Andreas is a graduate of the Royal Academy of Music. When living in Stockholm he worked with some of Scandinavia's most successful composers and now works from his synth filled studio in Copenhagen.  
Andreas collaborates with music makers from all over the world and has written the score for film, TV series, interactive media and installations of which some productions received international acclaim receiving nominations for Emmy and Bafta as well as winning Robert, Kristallen and several awards at International Film Festivals.